Pensacola Golf Pro Shop
The Pro Shop at Cypress Lakes Golf Club is fully-stocked for the golf season. We have plenty of new styles to choose from. We also have a wide range of clubs for players of all abilities. With some of the finest golf equipment and apparel on the market today, you are sure to find something to compliment your game.
Before or after your next round of golf, stroll by the golf shop to pick-up something for yourself or a special golfer at home. Spend a moment browsing through a multitude of name brands or visit our online Pro Shop.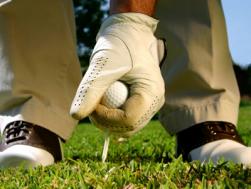 Pensacola Golf Practice Facilities
Practice makes perfect, and our members undoubtedly edge closer to perfection every week thanks to the superb practice facilities at Cypress Lakes Golf Club. The all-grass driving range, practice putting green, and practice bunker ensure each player enjoys and makes the most of their practice time.

Warm-up with a bucket of range balls before your next round and discover what a difference it makes to your golf game. If you can't seem to motivate yourself, schedule some time with our golf professionals, PGA John H. Childs Jr. and Becky Black at Cypress Lakes Golf Club for some hands-on instruction.
We also have a self-serve concession area for your refreshment and hunger needs.